About Us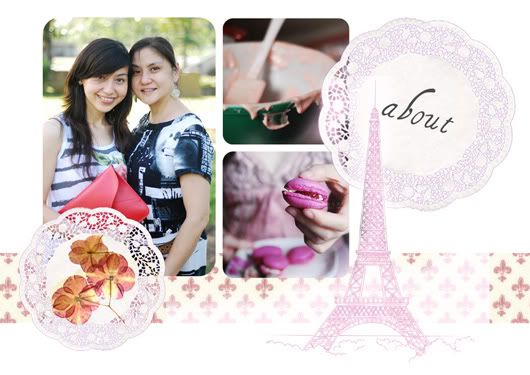 Your Own Wonder!
There is wonder in every experience – a secret marvel, a possibility of happiness in the smallest details of life. Like drops of orange blossom water in tea, sips of coffee in long walks, pastries in idle afternoons.   
This is what our sweets are made for – creating extraordinary pleasures in ordinary experiences. Wonder, which you can carry around, pull out of your pockets anytime you wish, and share with equally wondrous people – or just by yourself.  We believe that desserts give us La Vie En Rose, or a life in pink, wherein everything, for a moment, is lit up by the sun. We want you to feel like you're stopping to smell some roses, or strolling with just the right amount of sunshine every time you bite into our desserts.
That is why each macaron, each pastry, that we make is handcrafted just for you - with only you in mind. Every box that you unwrap is meant just for you and your own wonder.
Our Story
We grew up watching our family's women bake for family and friends. We've always been fascinated by how simple ingredients can be made into treats that made people feel special. It's something extraordinary - how genuine care can be translated into delicious things under the right temperature and with just the exact amount of sugar! Weekends and holidays were always spent baking for loved ones. We think that love is best shared and appreciated with desserts.
We started experimenting with recipes and flavors for family get-togethers and as special treats for friends. As we felt their joy in our treats, we knew that this is what we want to do – to create things that would make love grow.
A few years ago, a friend invited us to a bake sale at their college. That's how we started La Vie En Rose Sweets and sharing our love of baking with a wider group of people other than relatives and friends who came over our house. Now, we want to create delightful pastries that are specifically made for each and every dessert-lover who gives us a call.
-Cara & Rosenne Funk