About Us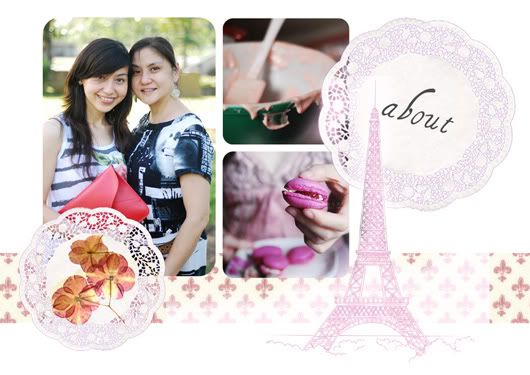 Baking is love. There is nothing that can make life richer, sweeter and rosier than sharing that love— in the form of cupcakes, almond macarons and desserts, of course!
Our Story
We grew up watching our family's women bake for family and friends. We've always been fascinated by how simple ingredients can be made into treats that made people feel special. It's something extraordinary - how genuine care can be translated into delicious things under the right temperature and with just the exact amount of sugar! Weekends and holidays were always spent baking for loved ones. We think that love is best shared and appreciated with desserts.
We started experimenting with recipes and flavors for family get-togethers and as special treats for friends. As we felt their joy in our treats, we knew that this is what we want to do – to create things that would make love grow.
A little over a year ago, a friend invited us to a bake sale at their college. That's how we started La Vie En Rose Sweets and sharing our love of baking with a wider group of people other than relatives and friends who came over our house.
Why La Vie En Rose?
We think that desserts give life the ounce of romance it needs to have some sort of magic or wonder. Sweets have this ability to make ordinary things feel extra special. That's why we think that sweets give us La Vie En Rose, or a life in pink, wherein everything, for a moment, is lit up by the sun. We want you to feel like you're stopping to smell some roses or strolling with just the right amount of sunshine every time you bite into our desserts.
We have also found inspiration from both Edith Piaf and Louis Armstrong's versions of the song La Vie En Rose which sings about how a touch of a loved one can make everything seem so extraordinary. In the same way, we want our sweets to open up colors and make you feel good.
All of our sweets are made with only premium ingredients and especially hand-crafted to share and enjoy.
-Cara & Rosenne Funk